"The real voyage of discovery consists not in seeking new landscapes, but in having new eyes"

– Marcel Proust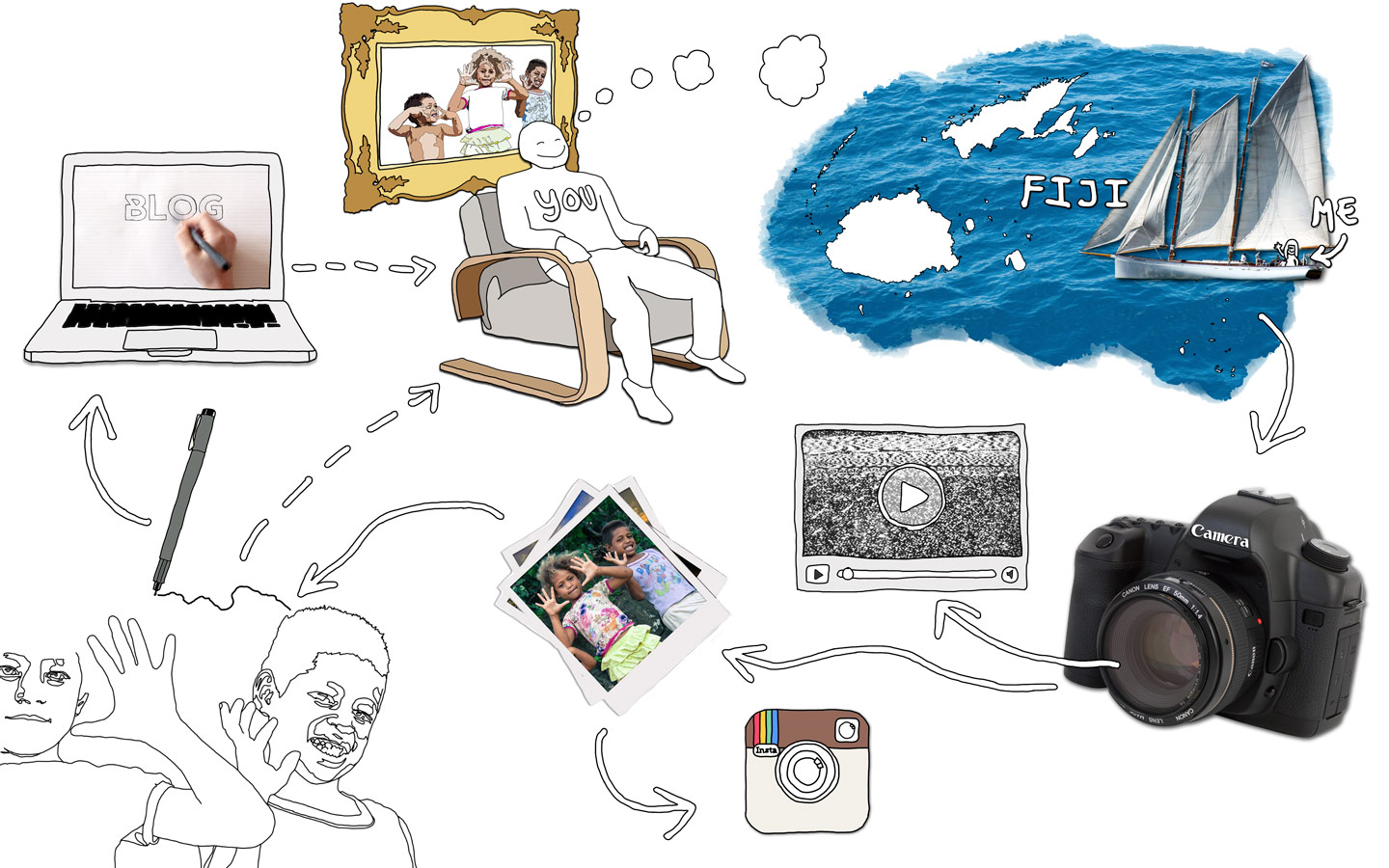 Travel as a way of life:
Who doesn't love the exhilarating feeling that comes with travel!? But you can't always pack up and leave to put yourself in the way of authentic life experiences and see things from a fresh perspective! All you need to do is think like a traveler: stay in the present moment, practice gratitude and remember not to take things for granted. This is not an easy task, which is why we need reminders all around us!
Drawing as a way to practice gratitude and joy:
My drawings start off as re-tracings of a personal experience but once finished the story between the lines acquires a life of its own. The images transform into new stories, moulded by your unique imagination. They become visual reminders on your walls: to live, love and feel joy in a way that is meaningful to YOU!
Want an artwork of your own? Right now, for free?
Become an instant owner of one of my travel-inspired drawings! You will be able to decorate your space right away and use it as a visual reminder every time you need to tweak your state of mind! Receive a free printable artwork along with simple presentation suggestions by filling in the form! >>
Artist Bio
Anastasia Parmson is a young artist currently living and working somewhere between Tallinn, Estonia and Sydney, Australia. After receiving her Visual Arts M.A. at Strasbourg University in 2009 she decided to travel around the world. Since then she has spent time on sea, on land and in-between. She has saved whales in Antarctica, dived with sharks on the Great Barrier Reef, learned how to drive in Fiji, sailed around New Zealand, CouchSurfed in the USA and more… In 2013 she hosted her first solo show in the Artist-Run Space Rundum and exhibited at Tallinn Light Biennale. Parmson's work has also been displayed in numerous places around the world, including in Brooklyn, Hobart and Strasbourg.
2017 Artist Looking For A Friend, 107 Projects, Sydney
2016 Spectrum Miami via Artbox.Project, Miami, FL
Since 2015: Represented by Platform 72 Gallery, Sydney
2014 Kilometre of Sculpture, public art exhibition, Rakvere
2013 Luminous Utopias, Helios, Tallinn Light Biennale
2013 A Photo From Oz, Anton, Bucharest
2013 Anastasia Parmson, Rundum Artist-Run Space, Tallinn
2013 The Sketchbook Project Australia, VCA – University of Melbourne, Melbourne
2011 The Sketchbook Project Exhibition tour across USA, permanent collection of Brooklyn Art Library
2010 Alley Way Show – Collective exhibition with local artists 50A Melville St, Hobart, Tasmania
2009 MA Final Works Exhibition – Apollonia, Strasbourg (Curated by Germain Roesz and Jean-François Robic)
2009 La poste restante – Site specific project realized with children of the local community – Lupovino association, Strasbourg
2008 Rhenalia Festival, Strasbourg
2008 Now You See Me, Now You Don't Exhibition-event with Diane Albisser-Rostalski, Diego Militello, Mathilde Benignus – Apollonia, Strasbourg (curated by myself) \
2007 Les Licences taillent la Zone Group exhibition – Pignon Nord gallery, Zone d'Art, Strasbourg
2004 13th Tallin Print Triennal "inExile" – Estonian National Library
2004 8th Creativity Contest of Vanalinna Hariduskolleegium – Gallery of SEB Bank, Tallinn
2003 6th European Regional Congress – international artistic training congress InSea / OnSea "Found in the Back Yard" – Estonian National Library, Tallinn
2009 Out of the Crowd Festival – Kulturfabrik, Luxembourg
2007 Floating Poetry "Travail" – Riverboat on an industrial route around Strasbourg
2007 Airs de Jeux – Municipal School of Dance, Strasbourg
2007 Proèmes/actions – BMS Multimedia Library of Neudorf, Strasbourg
2007 Conference cycle on Guy Debord and the "Society of the Spectacle" – Auditorium of MAMCS (Modern and Contemporary Art Museum of Strasbourg)
2007 Action-Poetry With L'épongistes and Serge Pey – Palais Universitaire, Strasbourg
2005 10th Mystère de Noël: "Jardin des origines" Musical show – Cathedral of Strasbourg
2005 Fire and juggling show – Music festival, Reichshoffen
2008 Rhenalia Festival: Second prize for installation "Die Poesie der Nachbarn se lit entre les lignes"
2007 Tohu Bohu short film festival: First regional award for animation "Bienvenu à bord / I Like You Deep Inside"
2006 Estonian National Culture Fund Scholarship for studies abroad
2004 8th Creativity Contest of Vanalinna Hariduskolleegium: First prize for collage-painting "Kultuur" with Maiu Niineste
2010 EatSleepDraw Magazine #004
2009 Laniol (toujours IN) – artist book, unique copy
2007 La Critique à l'œuvre – Cahiers/Chroniques nº 17 – UFR Arts, Marc Bloch University
2007 Couic – poetry booklet – UFR Arts Marc Bloch University
2009 Master's Degree in Visual Arts – University of Strasbourg
Thesis: In-Between As a State of Imbalance in Perpetual Renewal (L'entre-deux comme état de déséquilibre en devenir perpétuel)
2007 Bachelor's Degree in Visual Arts – University Marc Bloch, Strasbourg
2001 – 2004 Fine Arts School – Vanalinna Hariduskolleegium, Tallinn
2009-2010 Volunteer Helicopter Technician onboard the M/Y Steve Irwin, Sea Shepherd Conservation Organization, Fremantle, Hobart, Antarctica
2008-2009 Student elect for the Strasbourg University Arts Department council
2004-2005 European Voluntary Service animator at Lucie Berger high school, Strasbourg
2003-2004 Volunteer coordinator for the project Pathfinders at Estonian Childrens Fund, Tallinn
Still want to know more? Take your pick!
I'm back in Fiji and fully immersed in the salty dog life. This means little daily tasks on the boat, going bush walking whenever land is in reach, worrying about dwindling food supplies, trying to connect to the internet and generally doing a lot more reading and a...
read more