West Village Scene, 2013
Ready to hang
Limited edition print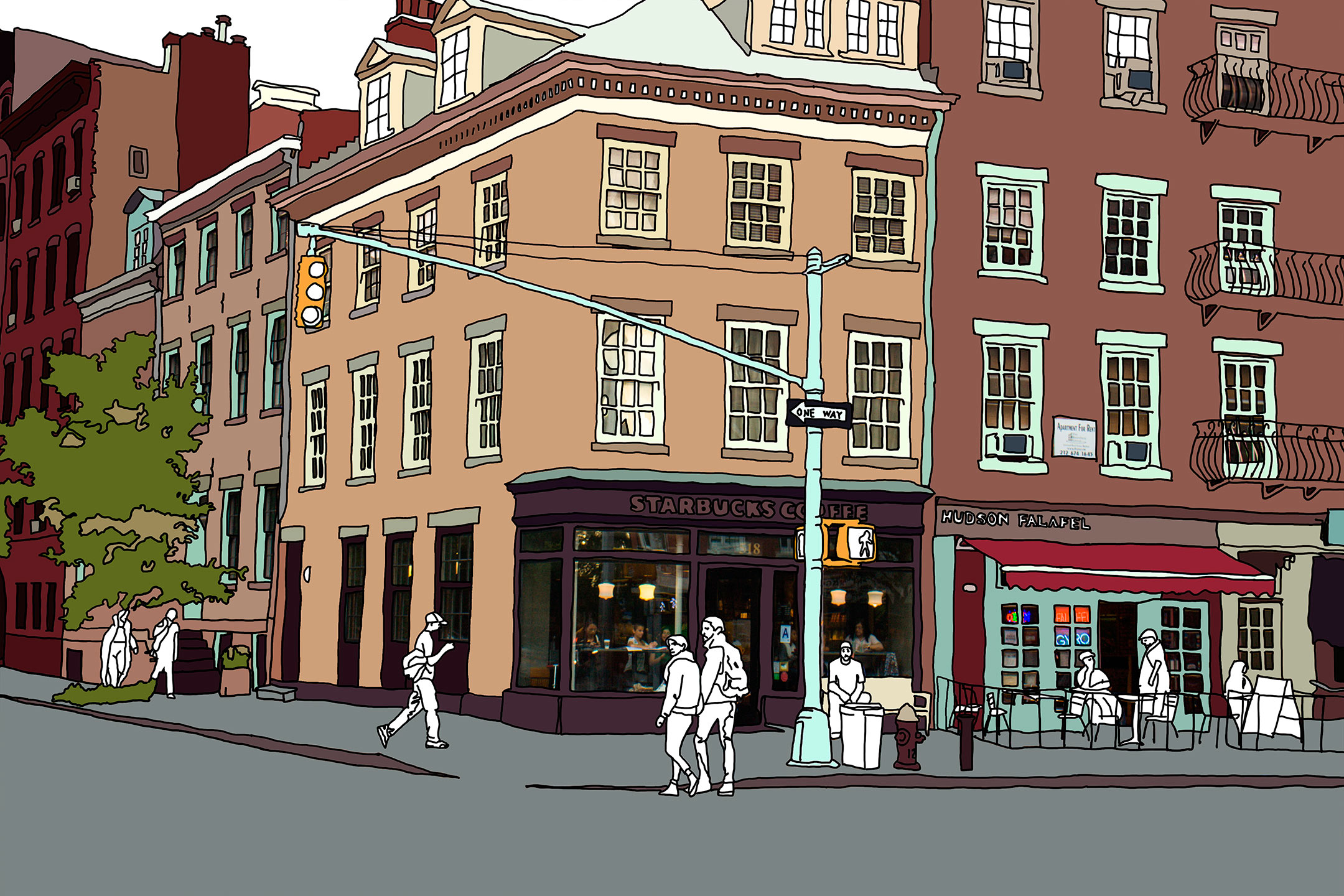 This is what I call a photo-drawing as there are pieces of the original photo left in the image. If you look closely you will see people sitting by the window in the cafe.
What inspires me most in my creative process is the exciting idea of sharing experiences and the possibility of infecting others with wanderlust.
Travel has always been the best therapy for me and I think it's the same for other people, we just sometimes need a reminder to step out the door. It is much easier to feel happiness and gratitude when we switch on our explorer mindset; when we #ThinkLikeATraveler. Because when we see things from a fresh perspective everything looks more interesting and beautiful.
I leave a lot of white space in my images so that there is space for you to imagine your own story between the lines.
The image is printed on acid free paper using archival quality pigment inks and then mounted onto a 6mm sheet of acrylic. This results in sharp, brilliant colors, and an ultra-contemporary frameless finish that will be the focal point of any room.
The process of bonding the image to acrylic 'glass' protects the print from dust, scratching and fading. The hanging system on the back acts as a spacer to provide the illusion of 'floating' once the artwork is mounted.
16 x 24 "
$490
Edition of 20
40 x 60 "
$2400
Edition of 3
Customized sizing available. Shipping quoted individually. Payments accepted by credit card or PayPal.
All prices are in Australian Dollars.
Similar works: