come in and explore
A World in Drawing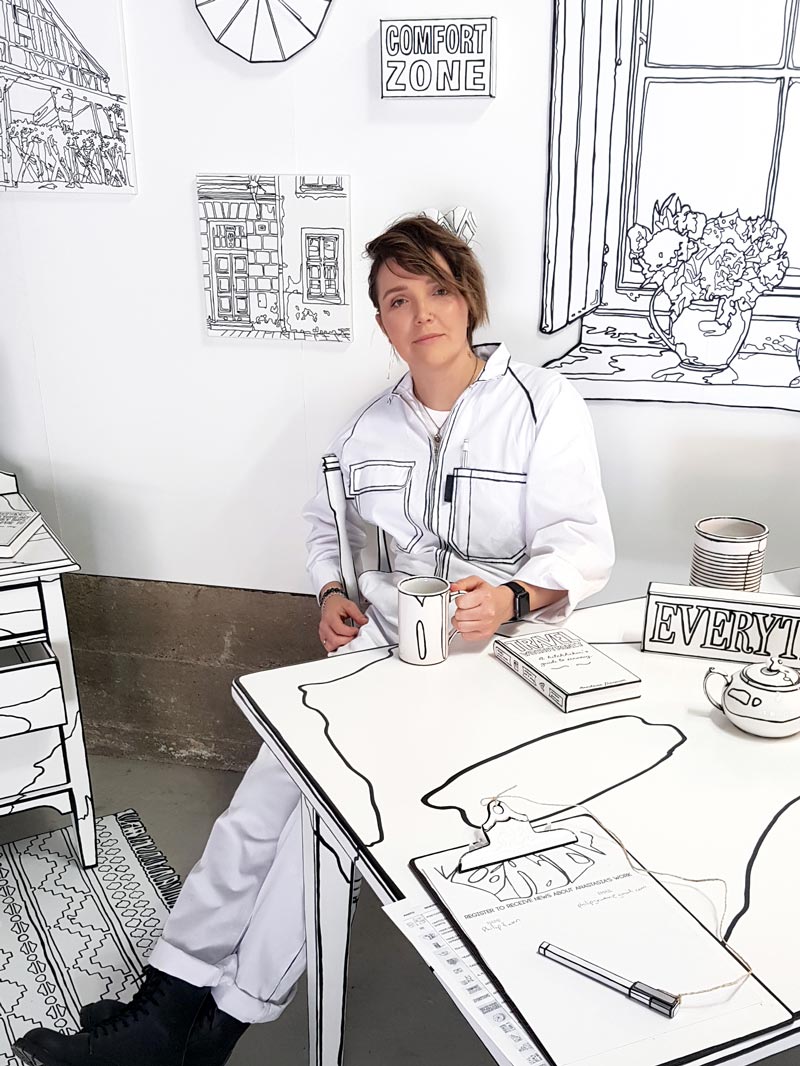 About These Lines
For many years I have secretly envisioned a large scale installation that mixes 2D and 3D drawing, a space that people can walk through and experience first hand. Filled with details, humorous references and personal histories. After many smaller experiments with "spatial drawing" I had the opportunity to create a larger installation for Whangarei Heads Arts Trail. Now I am thrilled to invite you on a virtual tour through my world in drawing. This is just the beginning. Welcome!
PS: As it often is with visual art – the more time you take to explore the more stories will reveal themselves. Have a click around. 

LET THE LINES DRAW YOU IN
Explore Further
Click each image on the right to discover more details from different categories. Most items available to purchase from October 2019.
Find Old Objects
Found on the side of the road, at the tip or from charity shops – I love giving new life to discarded and old objects.
Create A Blank Canvas
A big part of my work process is about painting everything pure white. It's like turning a blank page.
Draw The Lines
First I draw the contours and edges, then the lines between light and shadow. Most often these are imagined borders.
WATCH VIDEO DOCUMENTING THE WORK PROCESS OVER SEVERAL MONTHS