In November 2017 I had the opportunity to show my new work at one of my favourite galleries in Sydney. This was the first time I was able to create the drawing installation I had been planning for a very long time. This particular installation, titled Untitled (my space at may space) was made specifically for the space and the occasion and stood in the centre of the gallery as a sort of sitting area. The installation comprised a floor piece (paint marker on vinyl), a chair from West Elm, a vintage Parker side table courtesy of Collectika, vase with monstera leaves, lamp and a few of my favorite books with re-drawn jackets.
Out of Line exhibition opened on 7th of November 2017 at MAY SPACE.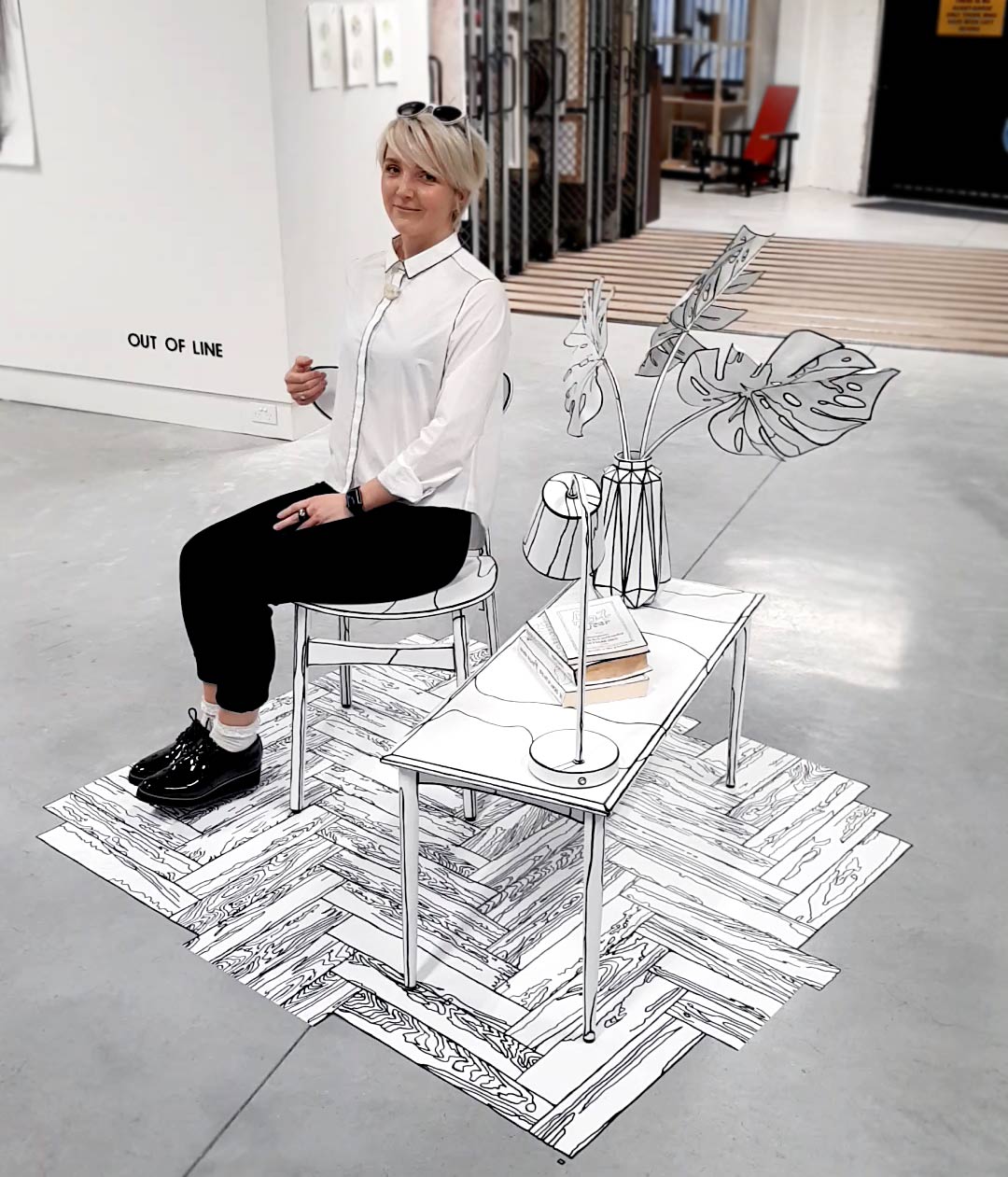 Most works of art start with a simple line, whether that be for a preparatory sketch or giving form to an idea. The field of drawing is therefore one brimming with possibilities, innovation, and cross-pollination. "Out of Line" pays homage to the fundamental nature of drawing, whilst also aiming to see these lines jump off the page, defy expectations and merge with other fields. This group exhibition will provide a survey of how drawing-based practices comprise a variety of aesthetics, mediums and technologies.
The group exhibition featured: Margaret Ackland, Rodney James Alexander, Kim Anderson, Lorraine Biggs, Matt Chun, Todd Fuller, Nicci Haynes, Rachael Helmore, Chris Humphries, Melinda Le Guay, Alun R. Jones, Noel McKenna, Peta Minnici, Trudy Moore, Mylyn Nguyen, Catherine O'Donnell, Indigo O'Rourke, Anastasia Parmson, Anna Richardson, Edgar Schilter, Paul White, and Ainsley Wilcock.