Kilometre of Sculpture, held in Rakvere, Estonia between June 28th and July 13th was my first chance to participate in a public art exhibition. Here are some pictures of my installation Sirgjoon (Straight Line); photos by Michael Haagensen.
I have included the text accompanying the installation below. Really the black line running through the landscape was my first attempt at trying to place my habitual linear drawing into a vast outdoor area.
The Straight Line is just that: it's a line. You are free to search for conceptual meanings in this line. It will flex to your will and your imagination as you please. Lines are the base and the beginning of all my drawings (and almost all drawings ever made for that matter). Lines can be contours, boundaries and junctions; they are paths and trajectories. This particular line is all of the above. And it is perfectly straight. Or undulating. Or in several pieces. That really depends on your perspective on things. Turns out it isn't just a line after all. Perhaps it is a mind expanding machine.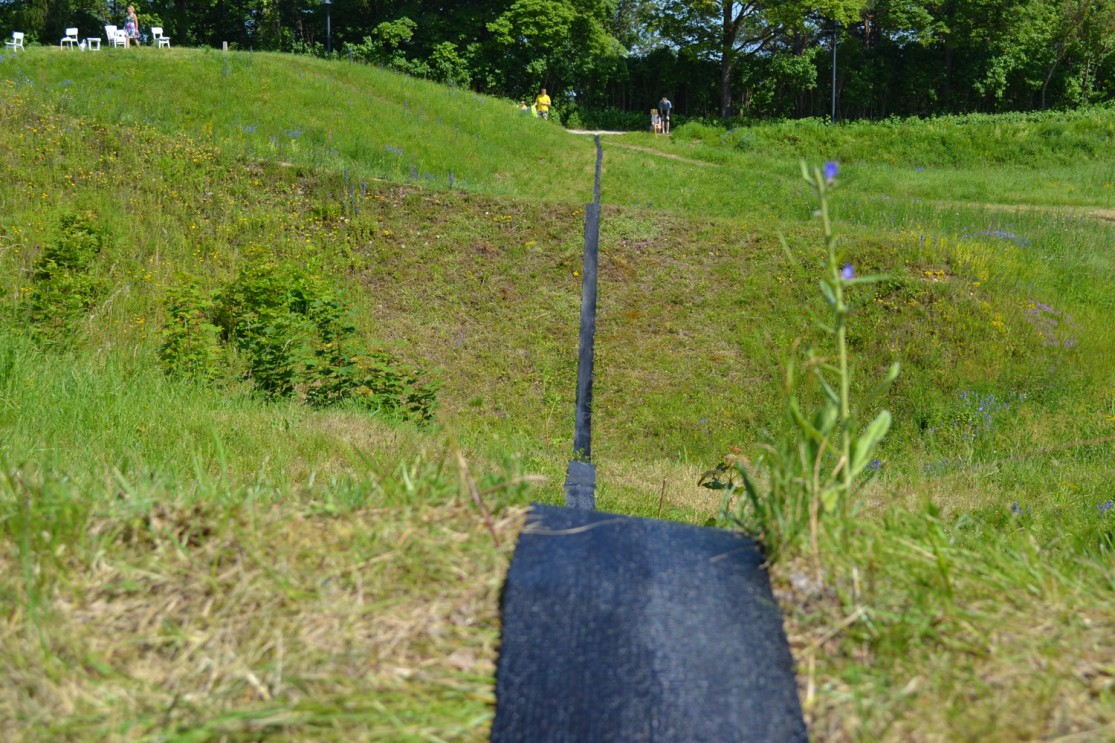 I am very happy and grateful for the opportunity to have been part of this great new project. Even though I deeply regret not being able to fully participate in the event. Nevertheless, judging by the photos the technical team did an amazing job installing the piece, which was quite a challenge, I am sure. The exhibition seems to have been a great success and was even mentioned in a couple of publications.
I would like to say a big Thank You! to the technical team for doing all the hard work while I'm settling into "Island Time" on the other side of the world! A big thank you to the curators for picking my project; to Michael Haagensen for being inspired to bring an event like this to Estonia and to Maarin Mürk for a positive mention in her review.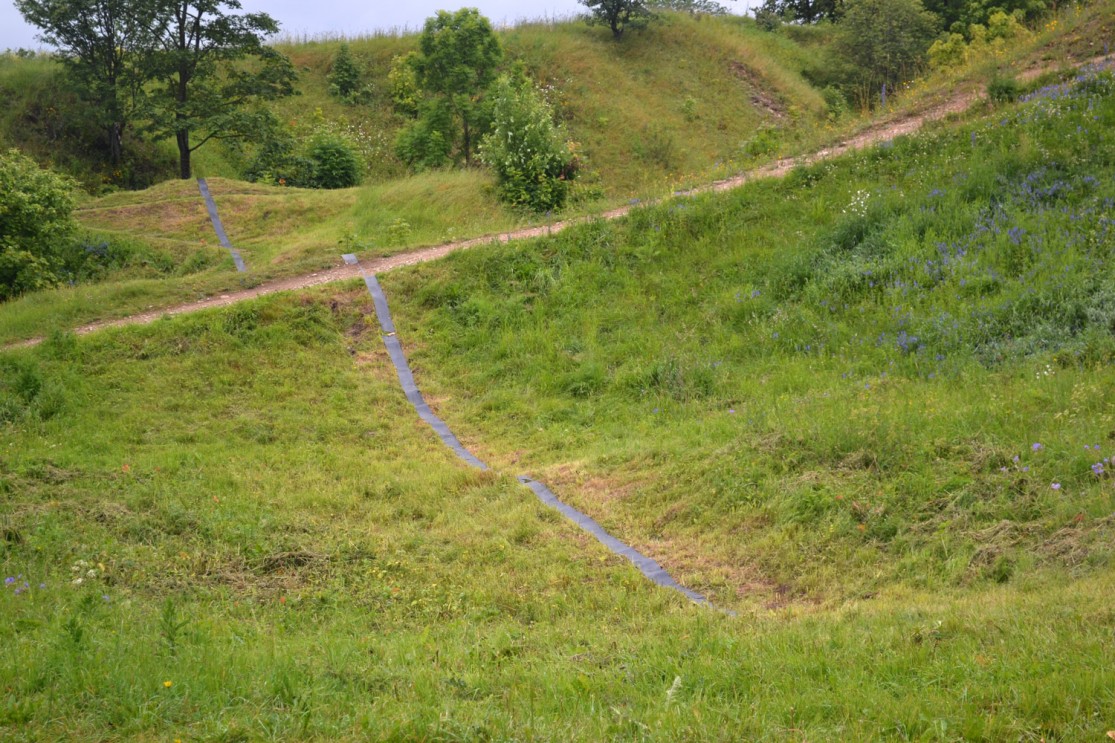 Related posts:
Exhibition in Rundum: Photos and Credits