Bula!
This is my very first video blog from Fiji. I am equally excited and terrified to be sharing this and putting myself out there in front of the camera. This is a big leap outside of my comfort zone. But then again, so is sailing! I hope you will enjoy watching my recount of our visit to Kioa Island. In this video you will find out why Kioa is a stark reminder of climate change effects in the Pacific region. You will see some traditional singing and dancing, get some insights of the local lifestyle and find out what is the must-have ingredient in any Fijian party.
Using my artwork to help local children
In the video I also reveal an idea that was inspired by seeing some familiar faces among the lovely Kioan children. A picture snapped during my previous visit inspired the drawing titled Kioa Island Kids. Being able to go back to the island and see those kids again sparked the desire to do something special for them with the help of my artwork. So I decided that I will use 15% of the proceeds from the sale of that piece toward purchasing school supplies for Kioa Island school. Due to a deficit of accountability in these parts I will find out through our friends in Kioa exactly what the school needs, buy it and mail everything to them directly. That way there can be no doubt about where the money goes. I hope you will be just as excited about this project as I am!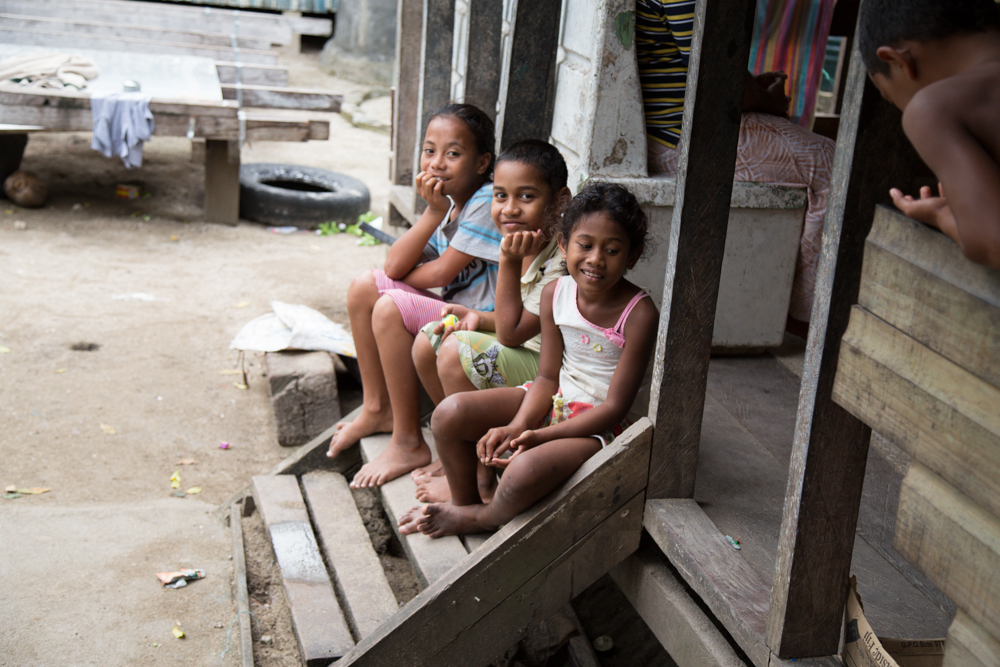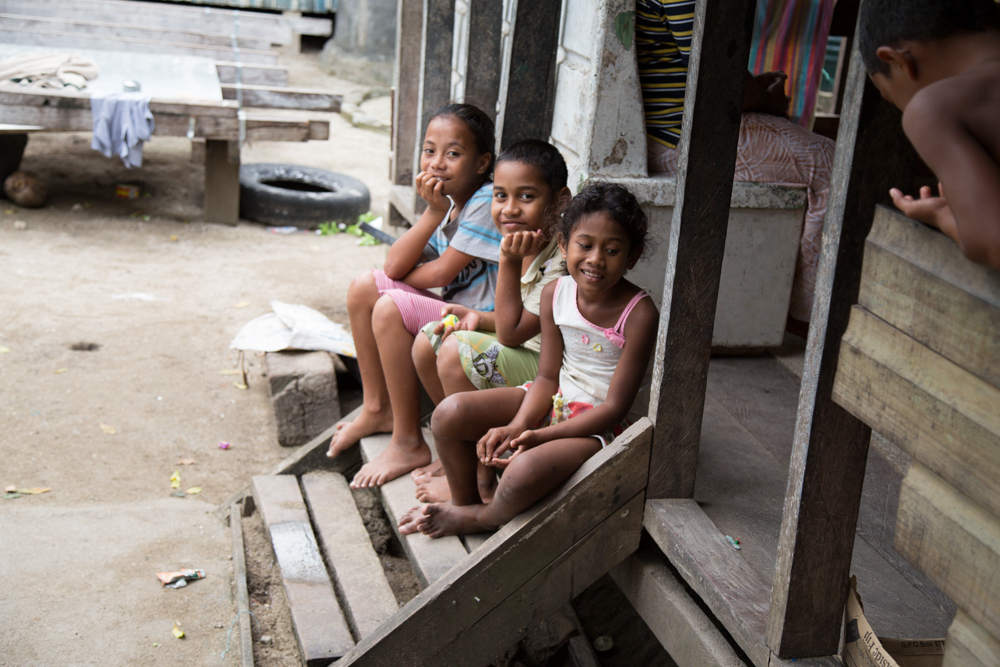 Naturally I used the opportunity to take more photos of the local people during my visit in Kioa. I love photographing kids and they love posing for me (perhaps this image should become my next drawing?)… The photo at the top of the page is of Tamo who is all dressed up and ready to perform traditional dances at the Farmers' Day celebration. His dancing was truly impressive, what a charmer! Did you find out something you didn't know from this video? Let me know in the comments below! Vinaka!
Related posts:
Video: The Long Journey To Fiji
3 Inspiring Paradigm Shifts (or why travel & art is the answer to everything)