Untitled (King of the Tree), 2014
Limited edition print
Ready to hang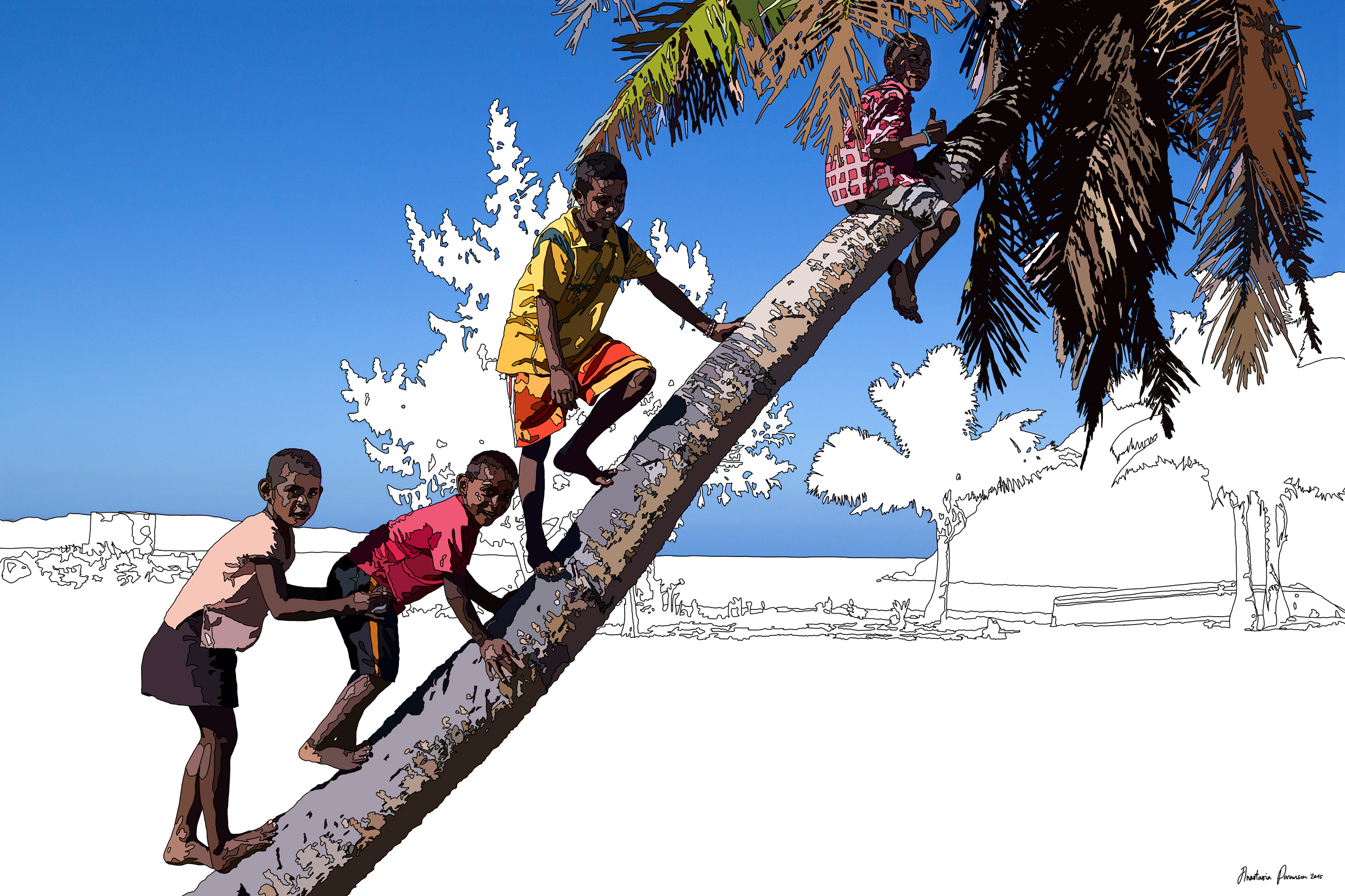 This drawing is part of a body of work titled Glimpses of Fiji. In 2014 I spent five months traveling around the Fijian islands, meeting local people and discovering remote locations, in order to collect material for these drawings.
Most of the works in the series are portraits of local children from small villages all over the islands. It wasn't an intentional choice, I just really enjoyed photographing them because they were always so curious and happy to see foreigners and they absolutely love posing for the camera. In hindsight I think it's a great way to tell a story about Fiji and the South Pacific region because the earnest expression in a child's eyes is so disarming, it strips us of any prejudice and political bias, leaving only empathy and a feeling of true human connection.
I leave a lot of white space in my images so that there is room for you to imagine your own story between the lines.
The image is printed on acid free paper using archival quality pigment inks and then mounted onto a 6mm sheet of acrylic. This results in sharp, brilliant colors, and an ultra-contemporary frameless finish that will be the focal point of any room.
The process of bonding the image to acrylic 'glass' (Plexiglass) protects the print from dust, scratching and fading. The hanging system on the back acts as a spacer to provide the illusion of 'floating' once the artwork is mounted.
16 x 24 "
$490
Edition of 20
40 x 60 "
$2400
Edition of 3
Customized sizing available. Shipping quoted individually. Payments accepted by credit card or PayPal.
All prices are in Australian Dollars.
More from the Glimpses of Fiji series: